Your Questions Answered:


Find Out How Long Orthodontic Treatment Takes!
Whether you are an adult looking to improve your smile and seeking a healthy bite, or a parent of a child who needs early orthodontics or braces, you probably wonder how long you will be committing to the process—how long does orthodontic treatment take? It's an excellent question because the answers vary case by case! However, there are some basic guides that will give you averages and ideas to what you are committing to when you seek orthodontic treatment. 
The easiest way to define how long orthodontic treatment takes is to break it down by age and braces type. The story is different for kids who need early orthodontics vs. preteens and teens who are seeking treatment for the first time with braces, and people who would like to use clear aligners. 
Below are average timelines by age and type of treatment: 
---
How Long Early Orthodontic Treatment Takes for Early Orthodontics 
Phase I Orthodontic Treatment
Early orthodontic treatment is for children as young as 5 years old! This process usually splits treatment into two phases. Early orthodontics can be used to correct a bad bite; stop habits like tongue thrusting, mouth breathing, or snoring; and prepare the jaw to have room for adult teeth before they erupt. Often, Phase One of treatment includes an oral appliance that helps to make changes to the jaw—and this can save your child time in braces once adult teeth have erupted around age twelve! It also can prevent painful teeth extractions. 
How long? If your child is a candidate for early orthodontic treatment, you will be given a personal plan and timeline. However, you can expect phase one of treatment to last an average of 10-12 months. Usually the appliance makes changes to the jaw for 4-6 months, and then it holds the teeth in place for the next 6 months.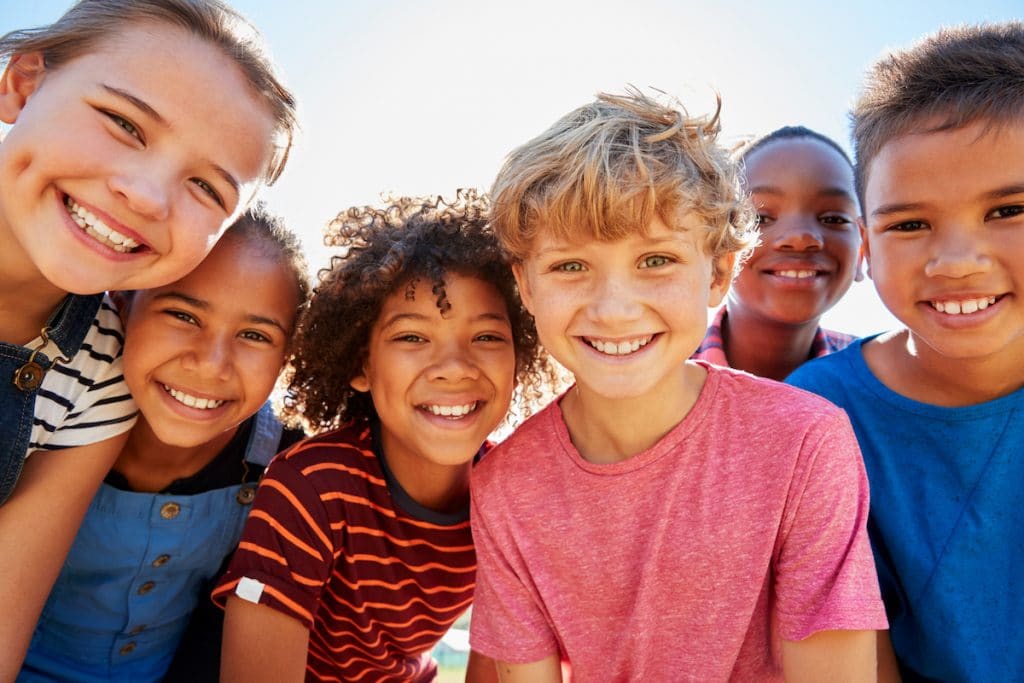 Phase II Orthodontic Treatment
Phase II usually involves braces when a child is 12 years or older. (Adults can also treat a bad bite with traditional metal braces!) Braces are placed, and then the patient visits regularly to move the teeth gradually into place and adjust the bite. Braces can be a one-time treatment, or they can be the second phase of treatment for patients who had early orthodontics.
How Long? If a patient had early orthodontic treatment, phase two can take up to two years, but it may be shorter depending on the teeth placement after phase one. In fact, some phase one patients do not require phase two treatment! For patients experiencing braces for the first time, orthodontic treatment takes around 2 years. 
---
How Long Orthodontic Treatment Takes with Clear Aligners
Many teens and adults prefer to correct a bad bite with clear aligners—they are more subtle than braces and can be removed for important events. (They do need to be worn a minimum of 20 hours a day to be effective!) Clear aligners are a comfortable, discreet way to straighten your teeth and are a great choice for those who comply with treatment! With clear aligners, patients wear custom-fitted trays that are changed every few weeks until your teeth are correctly aligned. 
How Long? Treatment with clear aligners typically takes around 12 sets of trays, each worn for around 2 weeks. So the average clear aligner process takes around 6 months. (Much faster than metal braces!)
---
Sounds good! How long does it take to get started with orthodontic treatment?
If you believe you need orthodontic treatment (regardless of age), the process of getting started is easy! You set up a consultation, and we take a look during an appointment that lasts around a half hour. We discover your goals, and if we believe it's time to start we set up a records appointment that will take around one hour to do diagnostics that will help determine your personal treatment plan. Then we follow up with a treatment plan appointment to discover your plan and provide an estimate. Then you can be on your way to a healthy bite and a beautiful smile!
Now you know about how long orthodontic treatment takes. We're sure you will find a healthy bite and beautiful smile worth the effort! Set up your orthodontic consultation today!