Posterior Sagittal
The Posterior Sagittal is a removable orthodontic appliance that can be used on the upper or lower arches primarily to move the molars back to their proper position. This is an ideal appliance if the first molar has moved forward and there is no room for the other teeth to erupt into the arch. By moving the molar back we prevent the need for the extraction of permanent teeth.
The Posterior Sagittal is extremely comfortable and is adjusted very slowly, only twice per week to avoid any discomfort for the patient. The clasps that hold the appliance in the mouth are also very comfortable.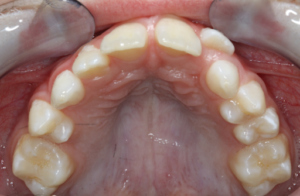 NO ROOM FOR BICUSPID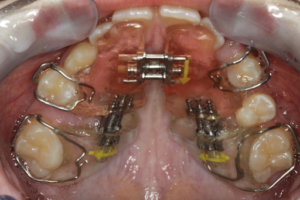 MOLARS MOVED BACK
POSTERIOR SAGITTAL
Visit our London, Ontario based Dental Practice for all your
Orthodontics, TMD, and Snoring/Sleep Apnea needs!